I found a discarded sketchbook outside of a dumpster at the University of Delaware about two weeks ago. It was in pristine condition from the outside, so I assumed it was new and I nabbed it for myself. A few days later, I realized that the first dozen pages or so had already been drawn in...and the sketches told a depressing story with both pictures and with broken, misspelled English. (The first page features a drawing a girl and the text "Give Me Heppiness").

I just posted the entire thing over at
found_magazine, if you want to take a peek. Here's where the Linguaphiles crew comes in: two of the pages are written in a language that I cannot identify. Does anyone know what language it is, & can someone provide a translation?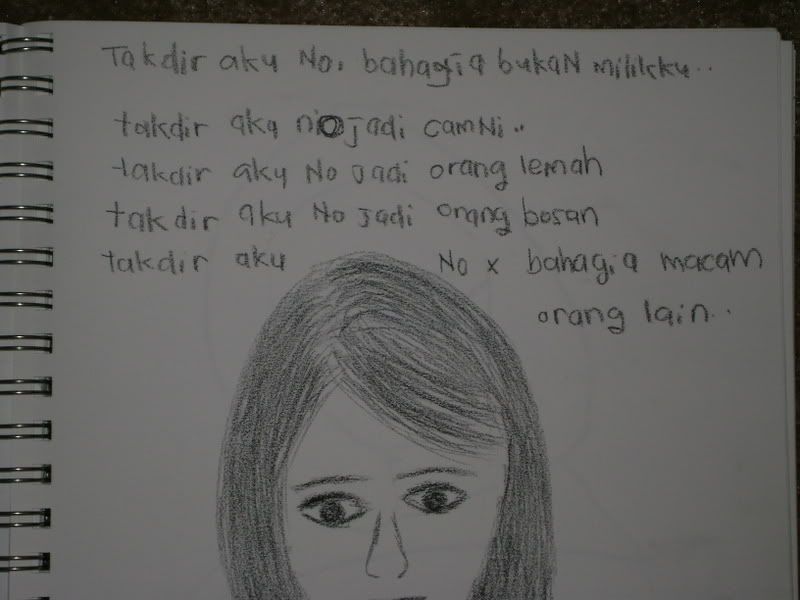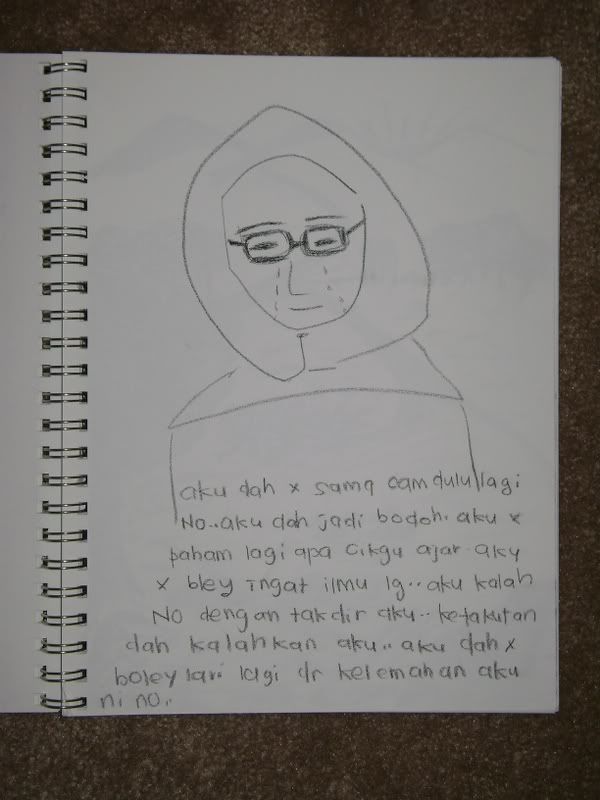 So mysterious, and sad.