Can anyone tell me what this Istanbul graffiti says?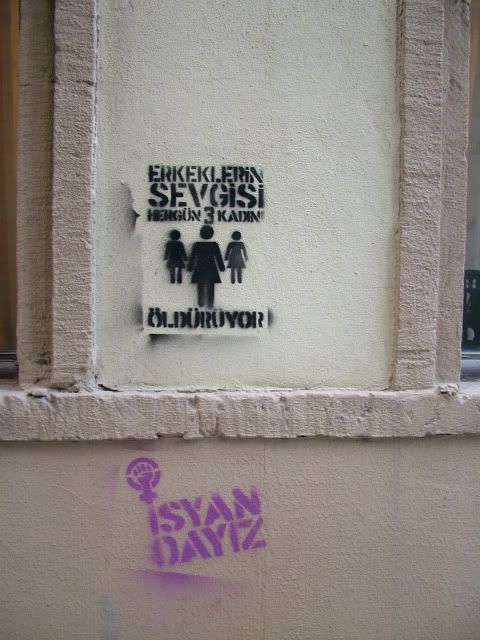 Google translate hints something along the lines of "men's love kills three women a day", I think?
Also, can anyone recommend any good resources for learning Kurdish, preferably Sorani (or any words of wisdom on how mutually unintelligible Sorani & Kurmanji really are)? I checked the tags but all the Kurdish posts were a while back.